Beautiful, Ethereal and Boho: Union Bridal (PICTURES)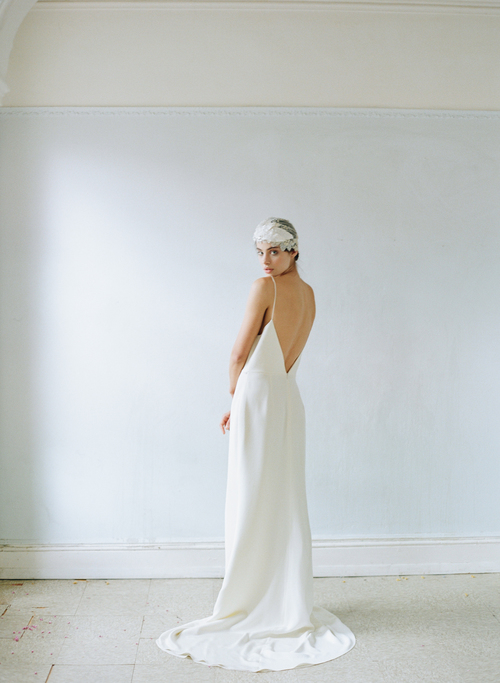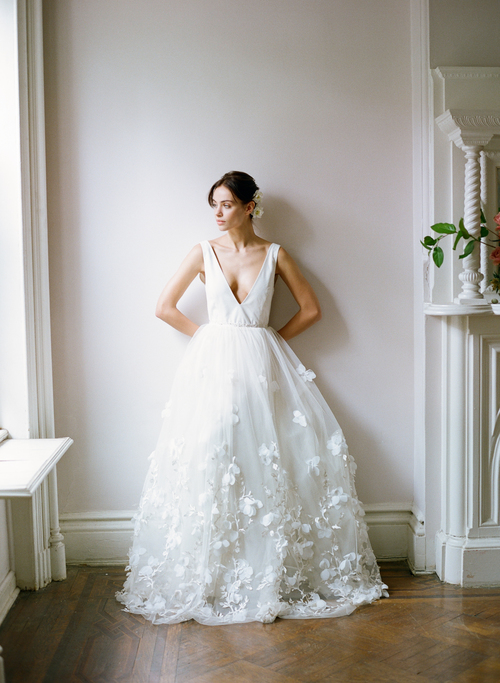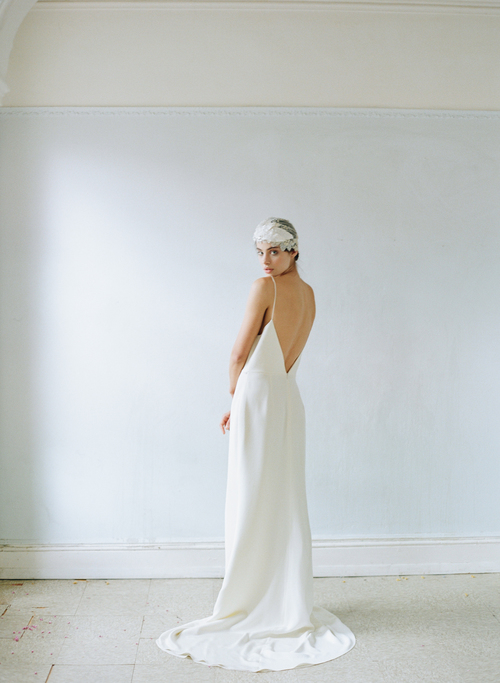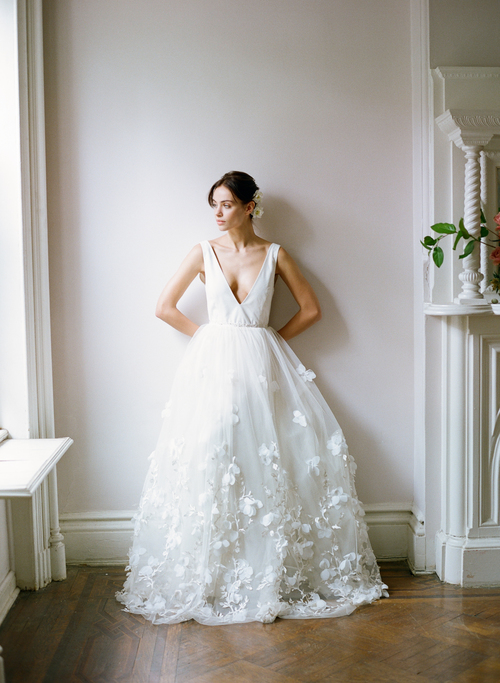 Unless you've been living under a rock the past few decades, you'll know that the wedding industry means big business. Big, however, doesn't mean better. Take, for instance, the wedding dress: everyone knows that a wedding is all about the bride, and for the bride it's all about the dress; and that can be as difficult to shop for as a car.
A wedding dress is extremely personal as every bride wants to look their best on the big day. "Their best" means different things to different brides, of course. And these days, girls are more particular about their style - one size no longer fits all. They're opting away from traditional silhouettes and favoring slim-fitting, more ethereal and bohemian aesthetics that reflect that laid-back style of the west coast and even echoing the 70s. Finding these styles in Vancouver, however, has been a challenge until just recently, with the opening of Union Bridal Boutique at 207 West Hastings Street in Gastown.
I recently sat down with Union Bridal's co-owners Emily Milardo and Sarah Frood and asked them about their inspirations in opening their store and what sets them apart from other bridal boutiques.
V: What made you ladies want to start up a bridal shop?
We didn't know each other from before. Both of us were getting married and both of us experienced the same frustrations with shopping for dresses in Vancouver. We didn't feel like there were options that reflected our aesthetics and values and what we wanted for our wedding day. Through the research of trying to find where those dresses (that reflected our aesthetic) were, we came across this mega market in the US – cool boutiques that were offering hard-to-find designs, like European designs; just less traditional but still wedding dresses. I had a really nice experience with a boutique in Seattle and I was like, Why doesn't Vancouver have one? We both went through the same experience – and we both embarked on trying to do it on our own, then found out about each other and joined forces.
V: When did Union Bridal open?
We opened two weekends ago, that was our first weekend.
V: Did you do a big splash, a big grand opening?
We had a small friends and family event and we just did an Industry Event this past Thursday.
V: What's the reception been like from brides-to-be in the city who are looking for an alternative to traditional wedding dresses?
It's been amazing. We've been really happy with the outcome. We've had girls coming from Winnepeg and make appointments from all over Canada so we're really excited. We've sold a few dresses already so it's a nice way to start a new business. We're just excited to keep growing and bringing in more designers. We really want to expand our collection, there's just so much out there.
V: So talk about the aesthetic that you're looking for and the values you were talking about.
When we talk about values, it's values in terms of material values. A wedding is really important to us and it's important to a lot of people. The tradition of having a wedding dress, being in white and having that moment, I think is important to a lot of women. But I think that there can be a dress that makes you feel a little more carefree and westcoast; and Vancouver's such an outdoorsy athletic city so both of us wanted a dress that felt more true to ourselves. I'm not a super girly girl, so I didn't want a big princess gown. I looked at what my other options were – a super formal lace gown! So at Union Bridal we're bringing in gowns that are a little more ethereal, a little more romantic and just allowing girls to feel unique in their dresses rather than a more cookie cutter option.
V: So is that not available – the more flowy, ethereal style in some of the stores here? Is that what sets you guys apart?
I think so. What is available in Vancouver is very traditional. You can find some great designs, obviously, but our goal is to bring in new designers to the city. We're bringing designs that you can't get here yet. The wedding industry is so interesting because there's a lot of tradition around it but now there's this trend of women going outside of the box with their wedding looks and they're really making it a reflection of who they are so you don't have to wear a strapless princess dress; you can have off-the-shoulder 70s dresses; you can really create your own look. It's just exciting to see what's coming out of that world right now.
We're bringing in designers who are very close to their designs. They make all the dresses; they're all independent designers. None of our dresses are manufactured other than from the studio of the actual designer, so there's really a story behind the gowns here.
V: Are there any local designers?
There are a lot of local wedding dress designers but we don't carry them at this time. They'll often do custom dresses – so you generally can't carry them in a store if they're not part of a collection.
V: The industry's really changed. When I was getting married, there were very few specialty bridal stores. Now there are huge bridal shows and even smaller curated ones – it's big business. Is Union Bridal's goal to capture a slice of that pie or is it more that you have a plan that's true to your values in keeping things relatively small and independent?
For us it's about the story of the designers and creating an experience for brides. We're not looking to turn into the Walmart of the bridal industry. We're passionate about offering these great designs to brides in Vancouver and we're helping them create the wedding that they want. The experience is incredibly important to us. When girls come into our shop, it's laid back, we're listening to music. Making it really personal and intimate and not pretentious. Not hardcore sales people and not pushing girls into a dress they're not comfortable in. We want them to feel great and feel comfortable and feel so happy with their choice.
V: What are the bridal labels now that brides are asking for these days?
Our New Zealand designer, Rue de Seine. She lived in Paris for a long time so her designs have some French inspirations. The collections have a boho touch to them but not overly boho, so girls who want to play in that aesthetic can certainly still feel like they're a little bit bohemian but still feel classic and French with beautiful silhouettes, really flattering. One of the other designers that gets a lot of love is Daughters of Simone and they're from California, and they're really west coast, free-spirited wedding dresses. They're beautiful and comfortable and light. Jenny Packham is also very big right now – a lot of brides are liking her style, with art deco and beading. Although we don't carry her, we have some options in the store that reflect that style as well.
Is the art deco thing getting big because of Kate Middleton of such a fan of Jenny Packham?
Yes, maybe. Jenny Packham is doing a line for David's Bridal now – a lower priced line.
How much are your dresses selling for?
Our range is $2,000 to $8,000. This is considered the mid-to-high range. The average across Canada is $2,000 for a wedding dress.
Do you guys carry bridesmaids gowns as well?
No. We have some tulle skirts as bridesmaid options but at this time we only carry just wedding dresses. Girls are doing so many mis-matched bridesmaids looks now, where they'll let their bridesmaids choose their own dress in a colour. And because we have a small space we wanted to focus just on wedding dresses.
Cindy Yu