Eating My Way Through Paris
A trip to Paris is not complete without sampling amazing French food. There are obviously many ways to do this. You can work your way through the Michelin star rating guide (while going bankrupt) or consult a local foodie (or any local, for that matter) for their favourite place to go. Chances are, they'll send you to some hole-in-the-wall where you'll no doubt rave about the best duck confit you've ever had, like this place. If you're staying at an AirBnB and know your way around a kitchen, it's not hard to live like a Parisian and shop for fresh goodies to make your own French meal. If I'm travelling with my boyfriend that's usually what we'll do. On Fridays and Saturdays, you'll likely notice the neighbourhood fish monger who's set up a little stand on the street corner selling shellfish (oysters, mussels, clams) that have been caught earlier that morning. Grab a pound of clams, a bottle of white wine (1/3 for steaming, 2/3 for drinking), garlic and a baguette. That's dinner.
If you're like me and on your own for a week – another option to eat your way through Paris is by taking cooking classes. While my French is manageable, I still prefer to take classes in English – while also meeting people from all over the world who also enroll. La Cuisine is a cooking school in the Marais, one of the oldest neighbourhoods still largely intact and luckily not subject to major architectural changes unlike most parts of Paris in the mid- to late-1800s.
The cooking school is located around the corner from the Hotel de Ville (city hall) metro stop on M1 and in a very safe part of town. The school has two floors – the first floor is for check in and administration while the second floor is where all the action happens. The kitchen is very large and can accommodate 8 people plus the instructor fairly comfortably. Beyond the kitchen is the communal eating area where students will congregate after class to enjoy the meal they've prepared together (avec un verre de vin, bien sûr).
I enrolled in a technical poultry class – a course that teaches you how to properly debone and cut up a chicken while also making a number of dishes with it. I was hoping that this would teach me the fundamentals as I roast chicken on a weekly basis for my family. Each student got their own chicken and had a role to play in the creation of our multi-course meal that included French Onion Soup (that we made with our own chicken stock), Paupiettes aux herbs et champignons (chicken parcels with herbs and mushrooms), Salade folle et vinaigrette traditionnelle (salad with traditional French vinaigrette) and salted butter caramel sauce with vanilla ice cream. All the students sat down with the instructor to eat and get to know each other better – again over wine! I was so stuffed that I took more than half my dinner back home with me to the apartment!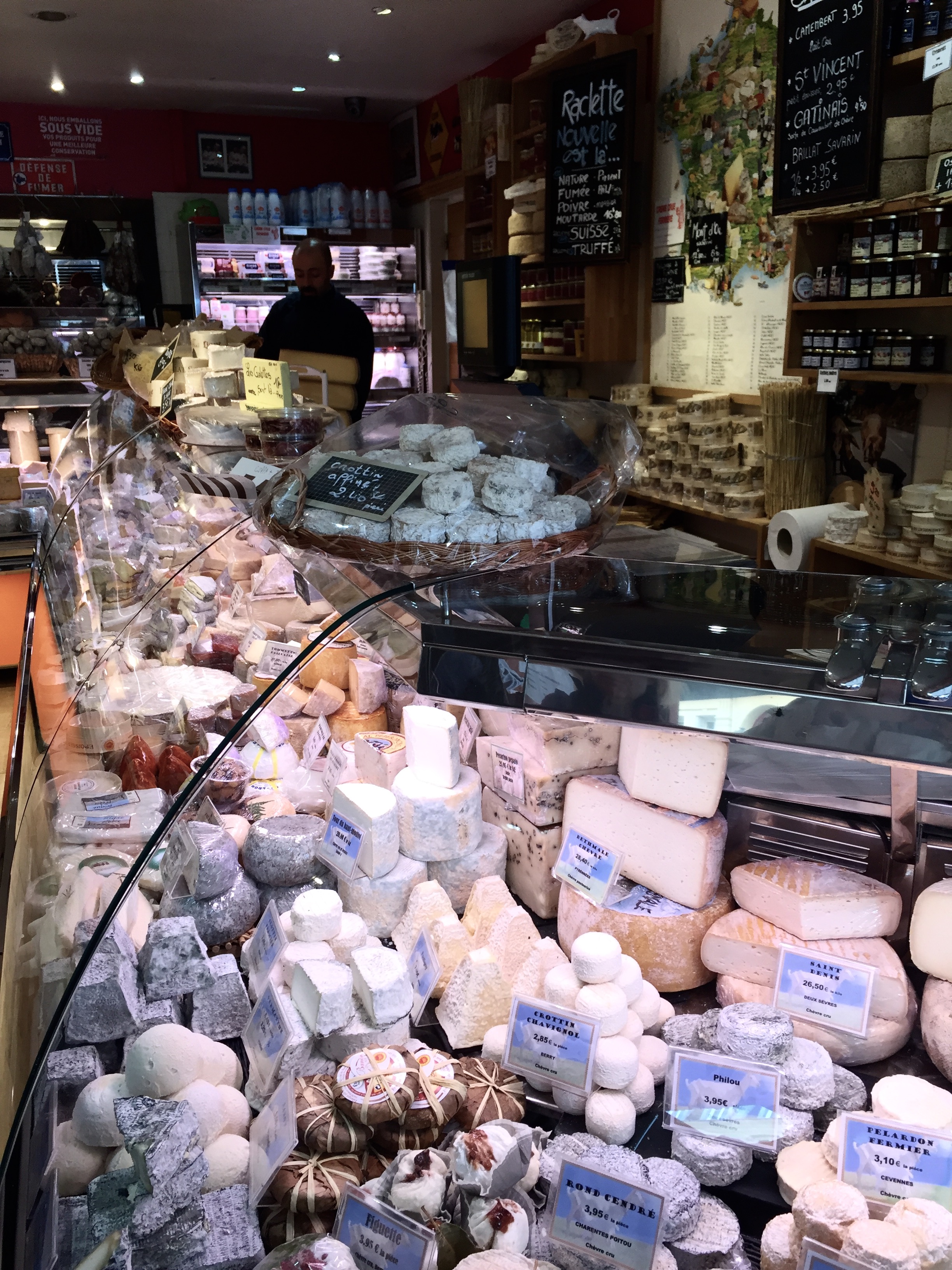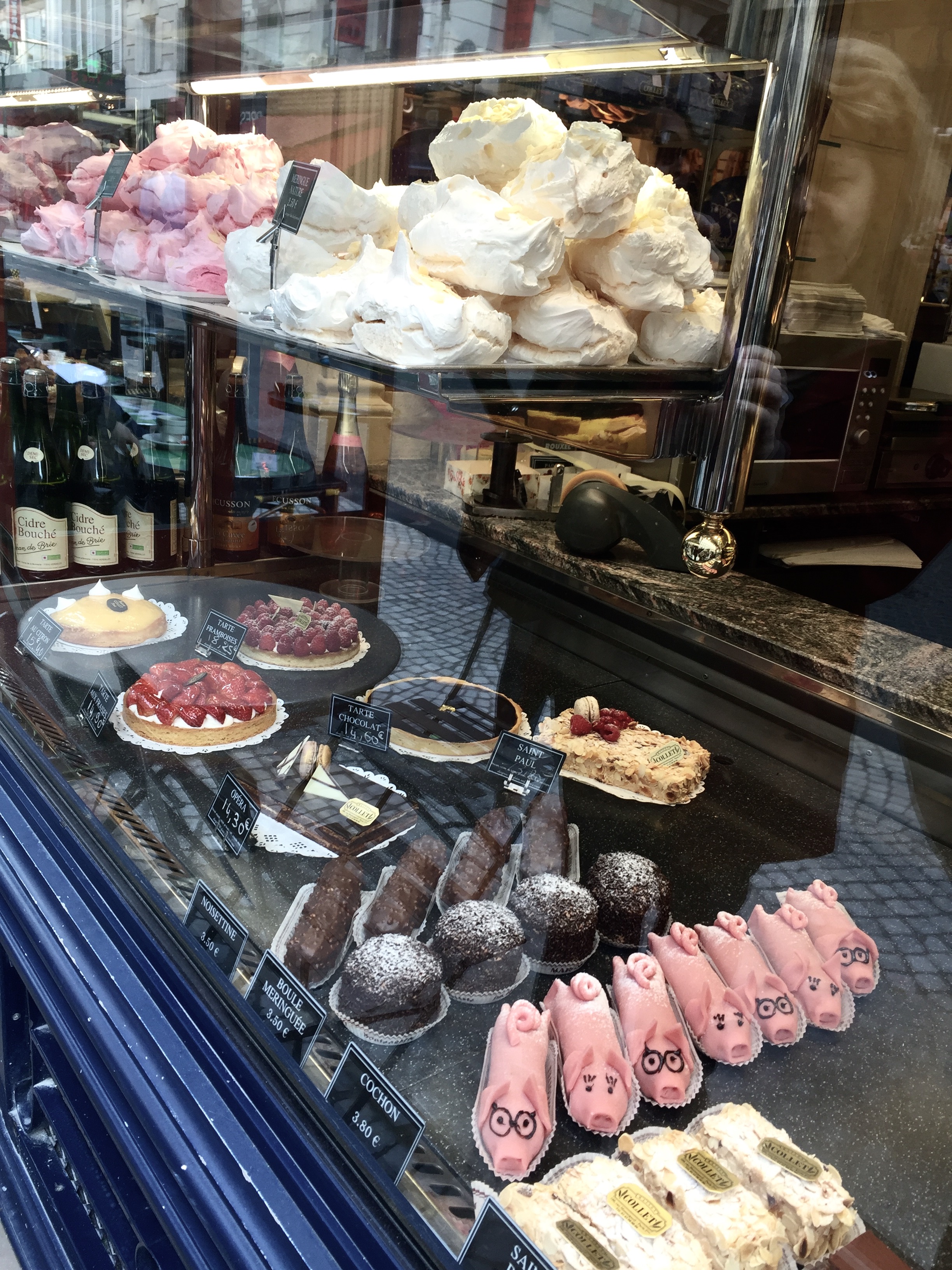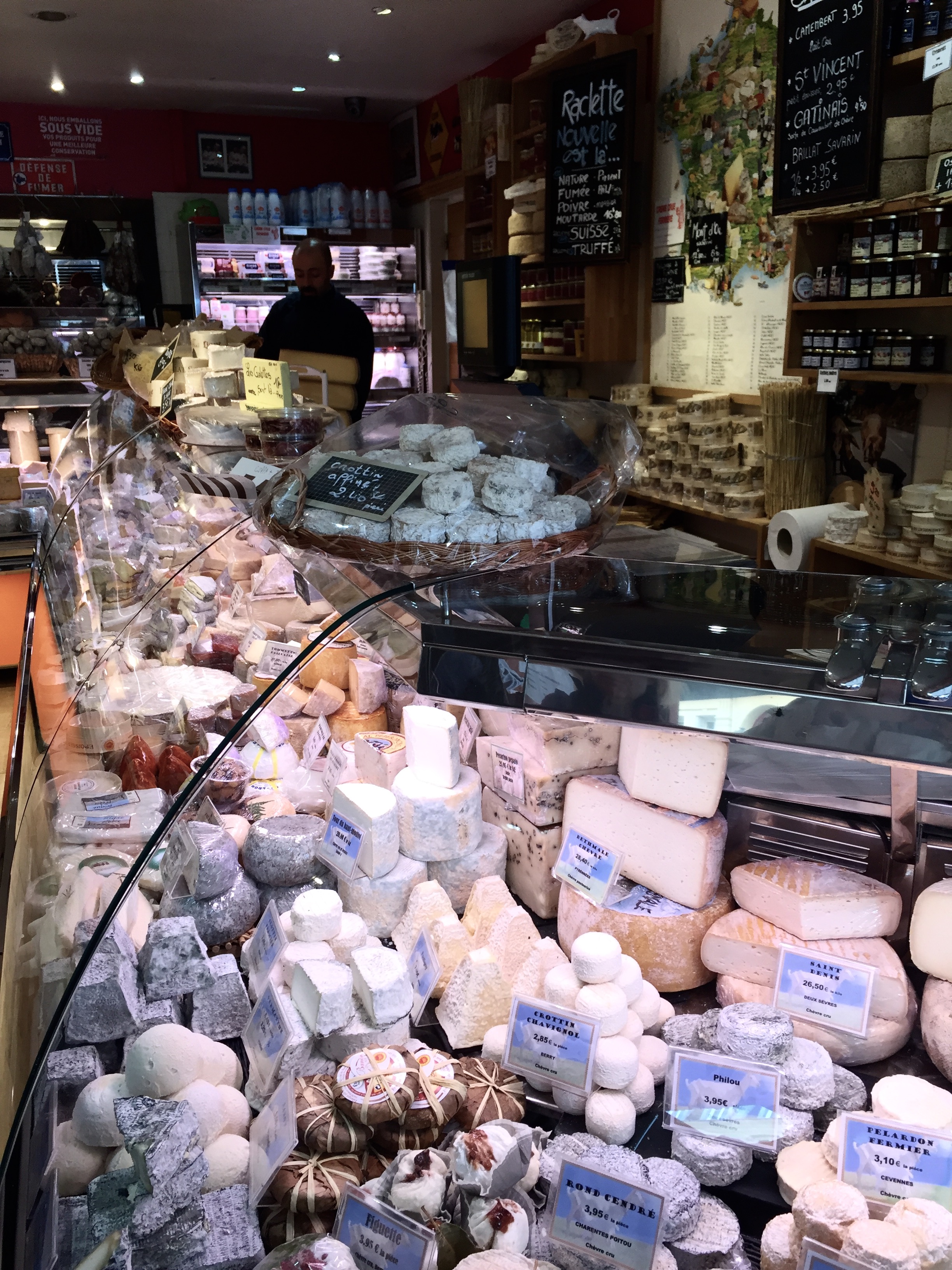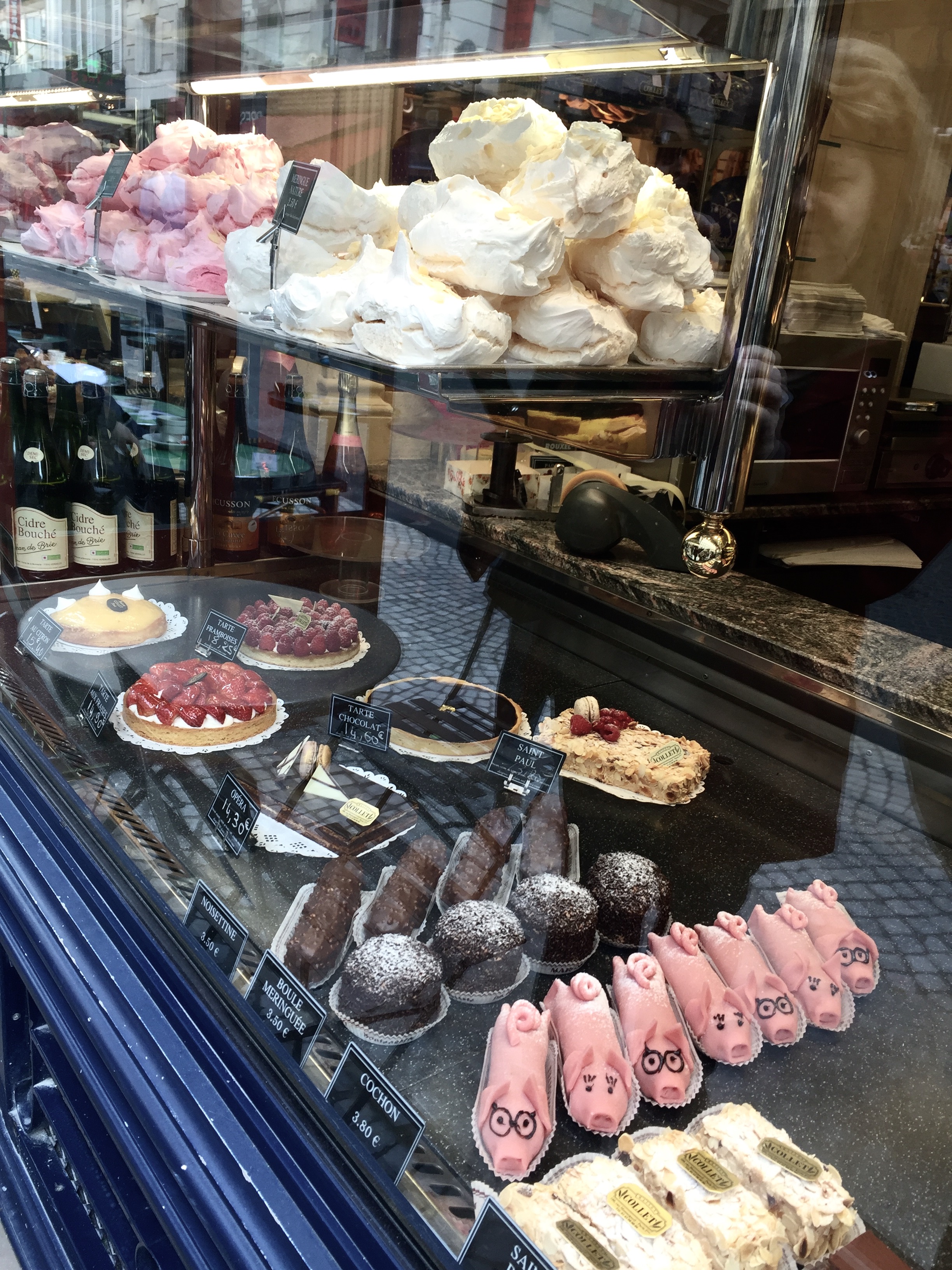 I also enrolled in a walking food tour in the 2e, a very popular area for locals to shop. From E. Dehillerin where Julia Child spent countless trips to her favourite cooking supply shop to Stohrer, the oldest patisserie in Paris where some of the best chocolate eclairs in the world come from. Our tour guide kept us engaged and informed with bits of trivia and history during our walk. With each shop visited, we sampled cheeses, meats, desserts, and brought much of it back to the cooking school to experience an apero – the pre-dinner hours where the French socialize with a glass of wine in hand and opening appetites with small bites. It's a popular way for people begin the evening and it was such a wonderful way to sample food and meet new people!
Overall I had a wonderful experience with La Cuisine and I would strongly recommend booking one or two classes on your next trip to Paris!
La Cuisine
80 Quai de l'Hotel de Ville
75004, Paris
Cindy Yu