Paris Fashion Week FW16/17: Moon Young Hee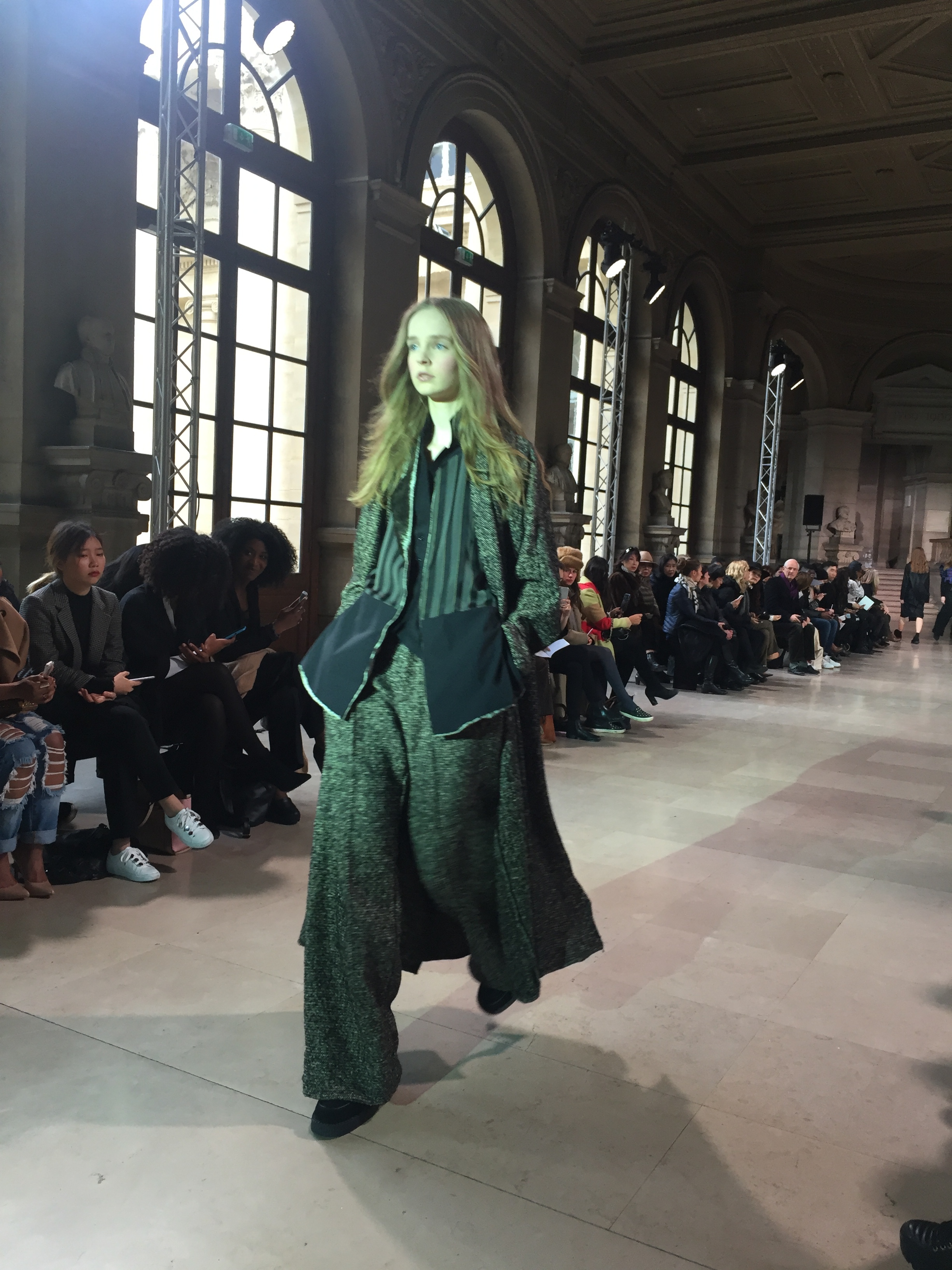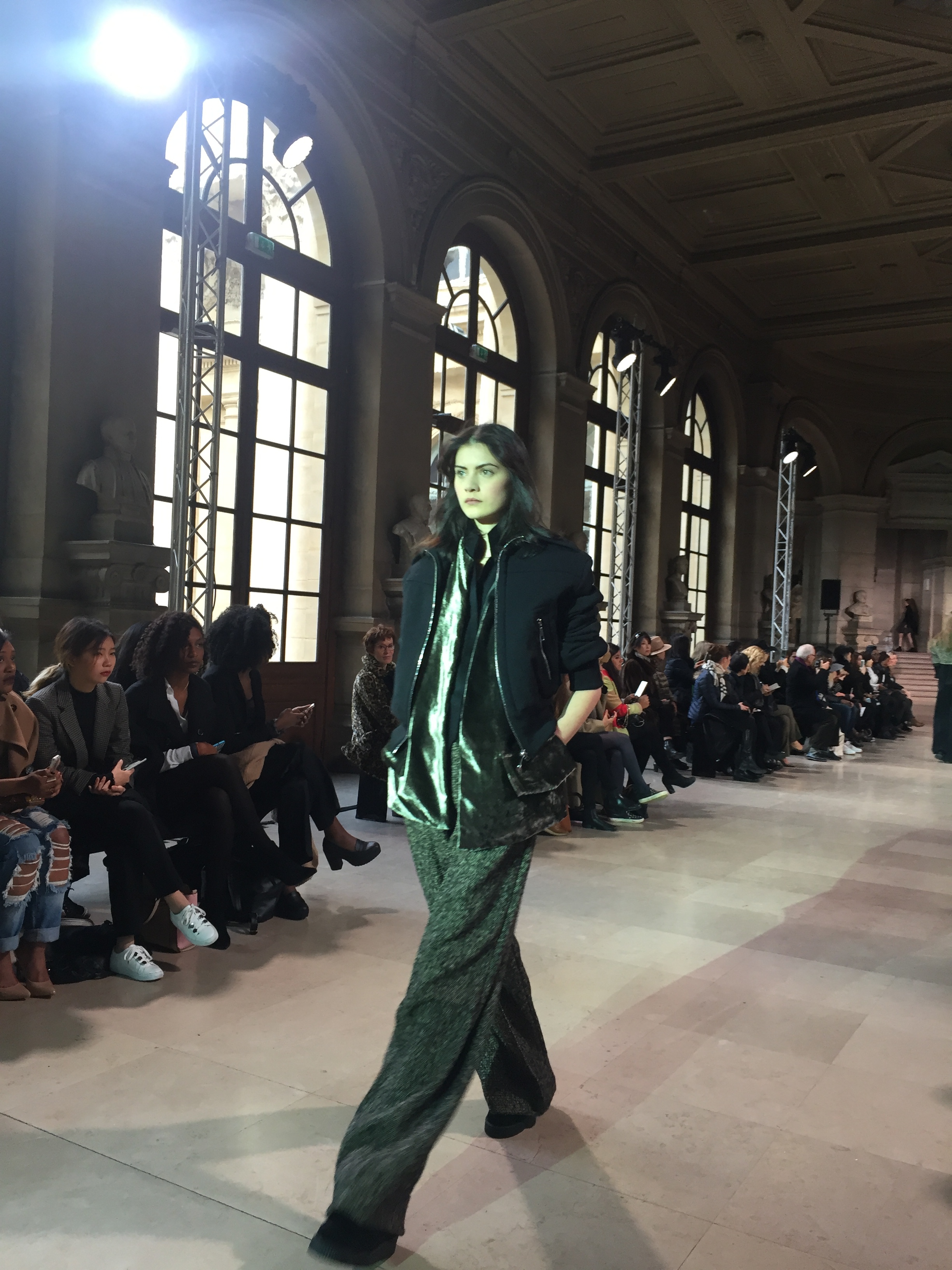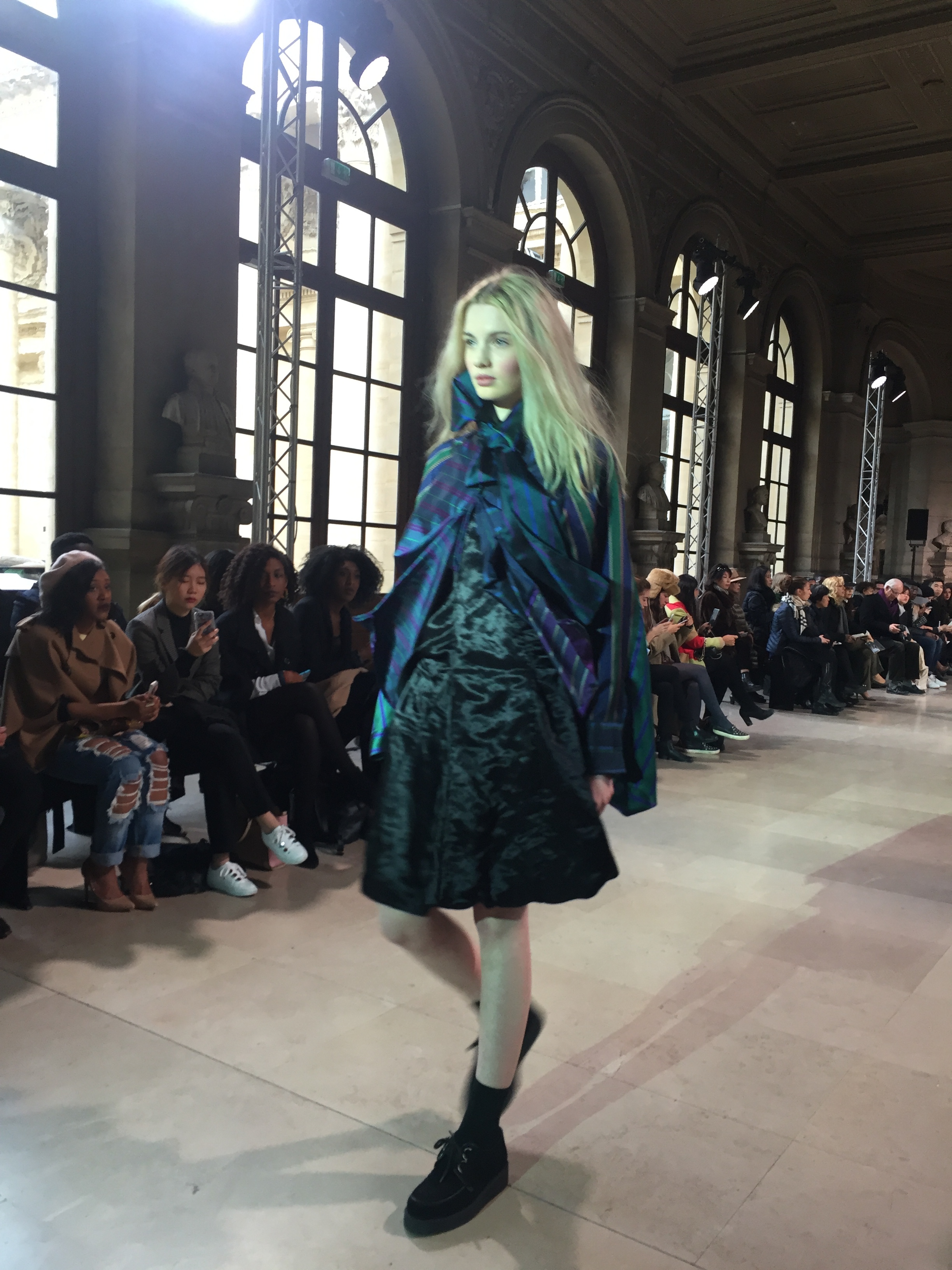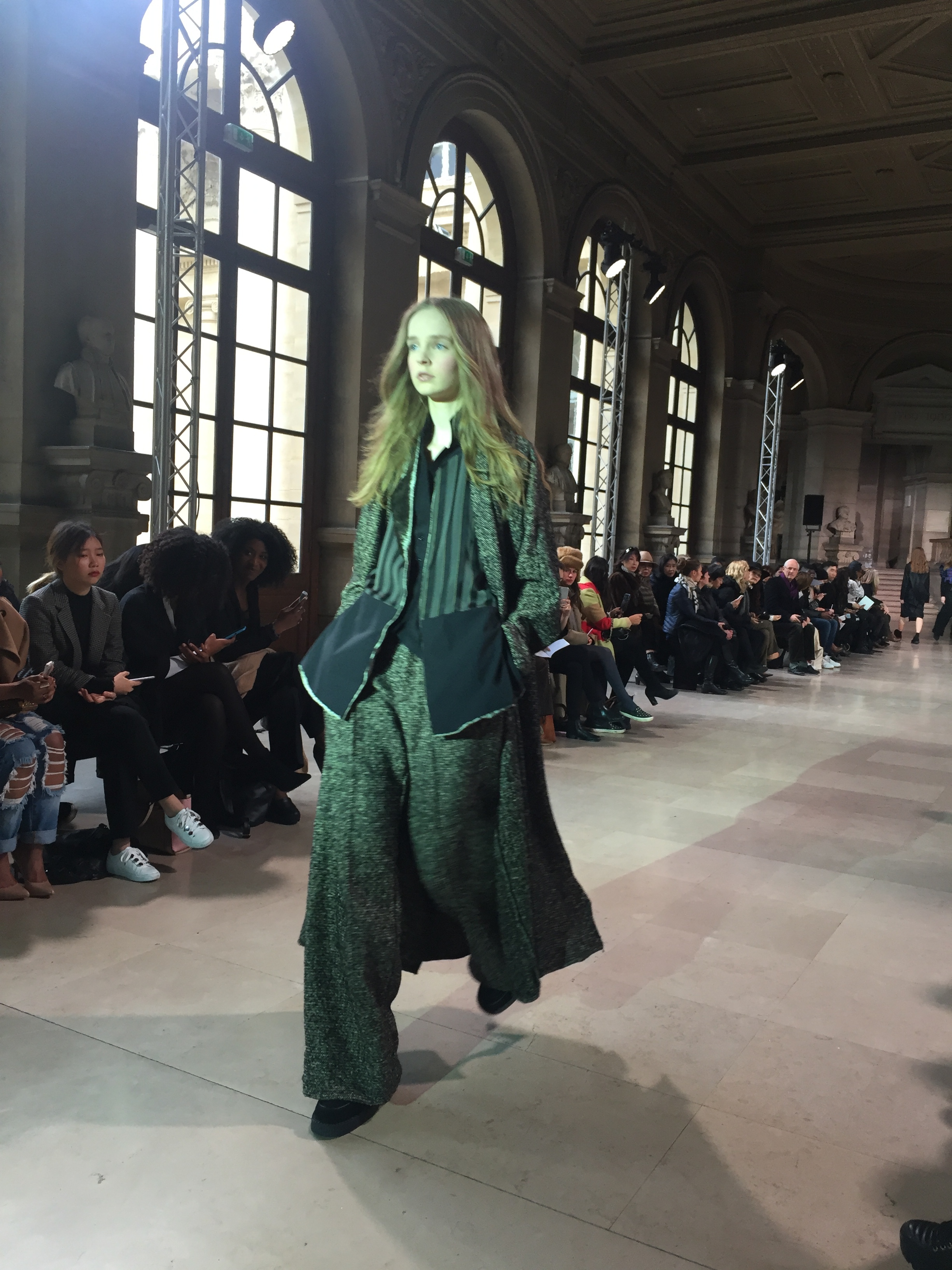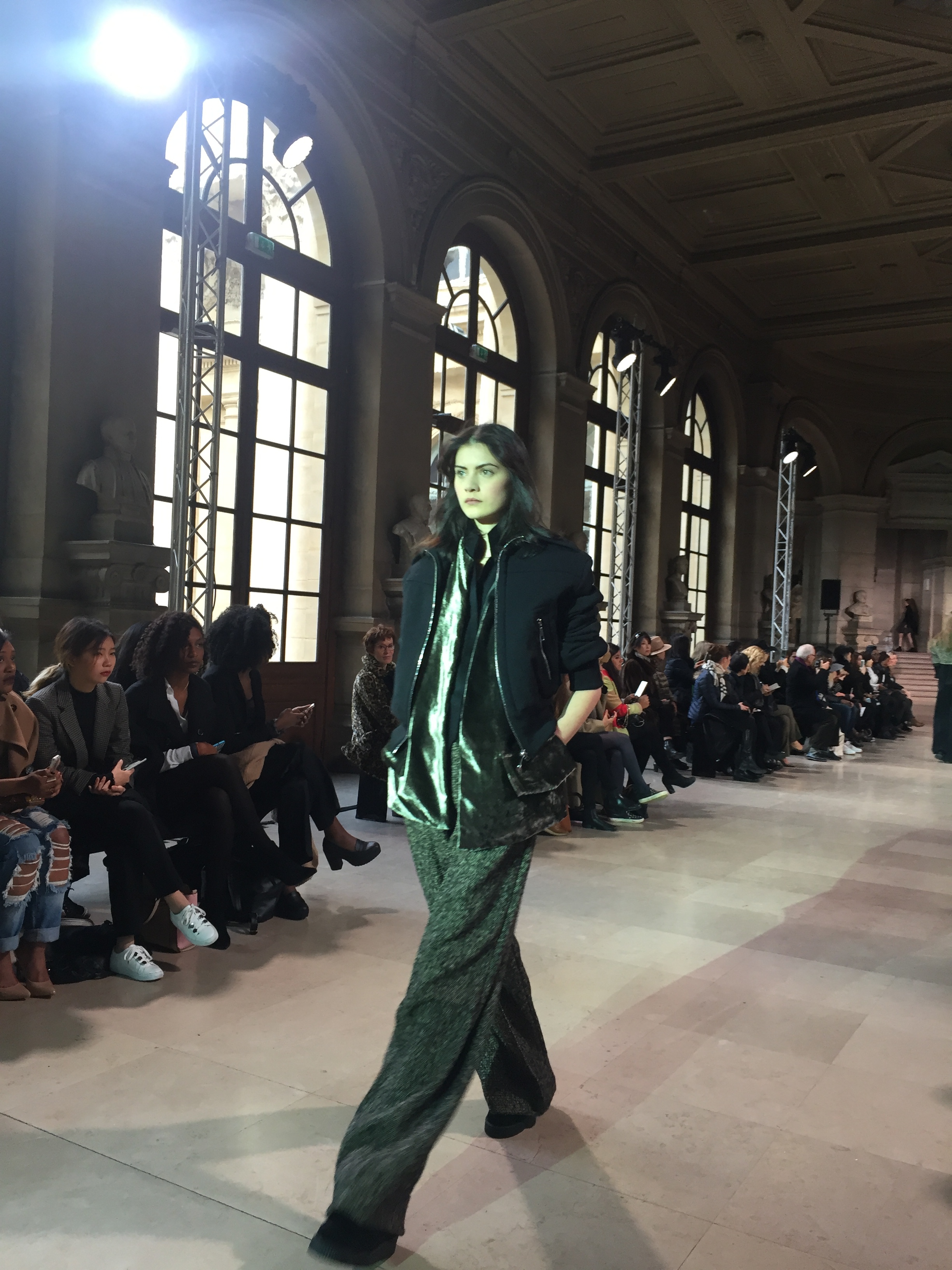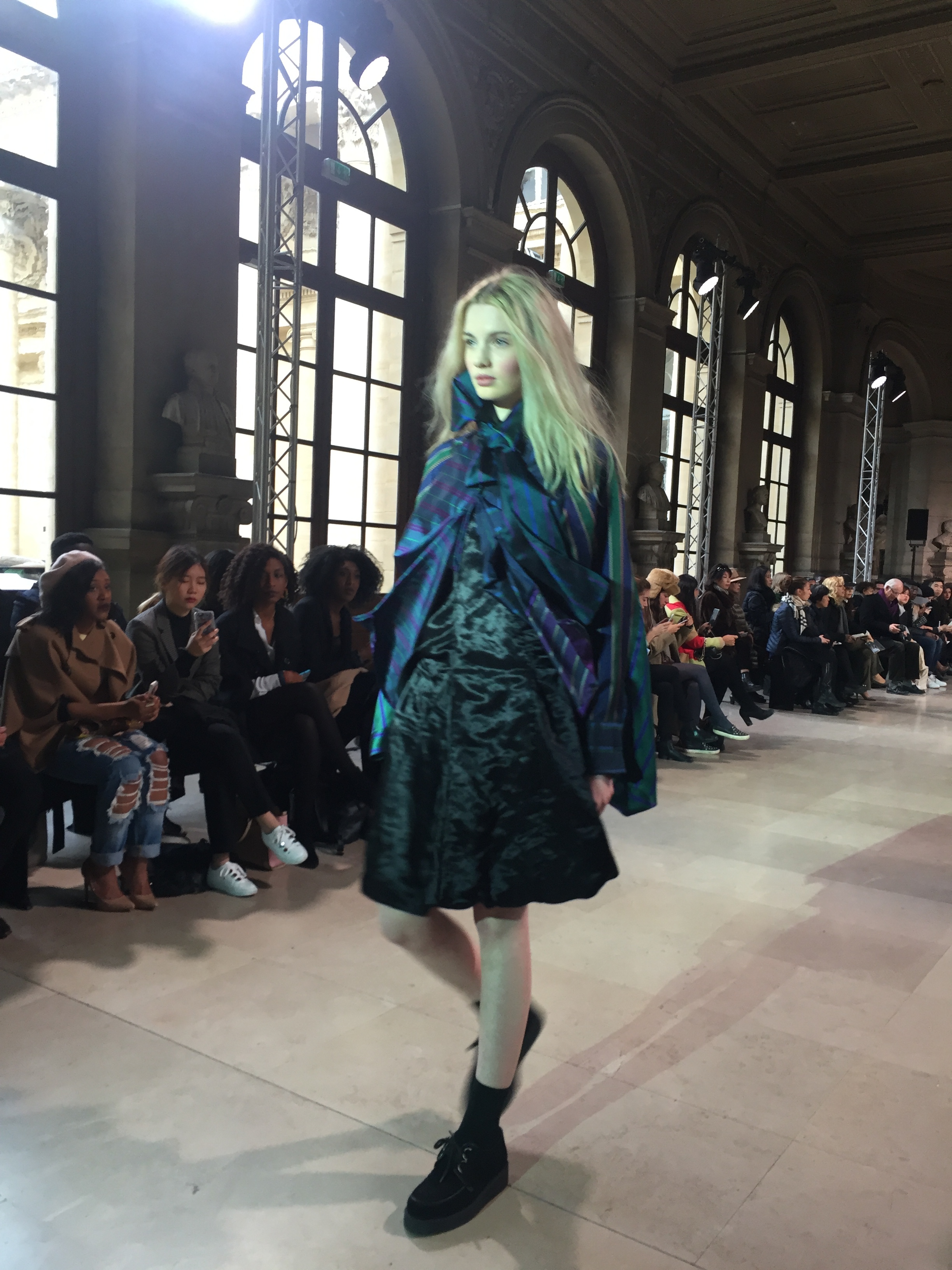 I've been a big fan of South Korean designer Moon Young Hee for some time and have attended her shows for the last four years. Based in Paris, Hee's designs are largely deconstructed with neutral and monochromatic schemes. For Fall 2016/2017, she takes a more fitted approach than previous collections, while maintaining a modern take on the romantic silhouette. There are still her trademark oversized jackets with billowy sleeves and relaxed tailoring and use of chiffon, velvet and crepe. Hues are sombre with frequent hits of blue-green steel, largely complementing Paris' background in the cold months.
Out of many Parisian designers, I favor Hee's emphasis on wearability and comfort without sacrificing style or quality points on fabric choices. Her practicality along with design simplicity wins huge points for the modern woman.
Cindy Yu